The past couple weeks have been pretty silly, but ever so much fun…Started with the Chow Nasty show at Thee Parkside, which I was really excited about cause I had vowed to get my dance on once again…great until I pulled a muscle in my tender loving buttocks while trying to do a fancy dance move. Then pulled a muscle in my neck while blowdrying my hair earlier that night, so I was very sore for a few days after to say the least. Then Pho, dim sum and flea market with the fam, and Mexican dinner with Denise and Mei, and drinks with Hansel. Shared a very disturbing, yet mindblowing, thrifting high moment with Liz at Buffalo (Zodiac taupe suede/leather knee high boots in perfect condition, vintage Betsey Johnson velvet corset dress with red tartan plaid ballerina skirt with black netted petticoat, and some insane red pumps) and then at Thrifttown (let's just say my 80's shoe collection has grown extensively with the help of ELB). Then the M.I.S.S. Crew ladies (Liz, Gabriella, Reina, Pauline, Alice) and Ryan and Ali, under Gabriella's supervision, pitched in to make an amazing dinner of homemade chicken soup, garlic knots, meatball appetizers, and a very refreshing mint salad, (the recipes for these will be up on misscrew.com soon), while we participated in Craft Corner (can't reveal what the project was cause it's not up on the website yet, but was way cool and involved potatoes and kept us busy till 4:30am that morning.)
After a drunk patron spilled his beer on me, enjoyed a scrumptious lunch at Swan Oyster Depot with my cousin, and ate $63 worth of assorted oysters on the half shell, fresh clam chowder, shrimp salad, crab salad, and smoked salmon, everything being absolutely delicious. Went to the Alameda Point Antique fair, bought an assortment of 80's wide band belts and a kettle corn/caramel kettle corn combo, which I highly recommend, and got yelled at and ditched by my sister cause I had lost an earring of hers for a couple hours, which I later miraculously found thanks to desperate prayer.
On my mind this week:
1. I have a horrible aversion to overly manicured facial hair, except for maybe this guy's…
2. I don't know what I'm talking about. I'm totally lying cause I'm fascinated by:
3. FOR THE BARGAIN HUNTERS: Bargain Bank on Polk has the perfect snack size packets of assorted organic dried fruit, 2 for $1.
4. I love running into my friends on the street late at night while I'm slightly loaded as they do their manly jobs.
5. These almost got me into some serious trouble…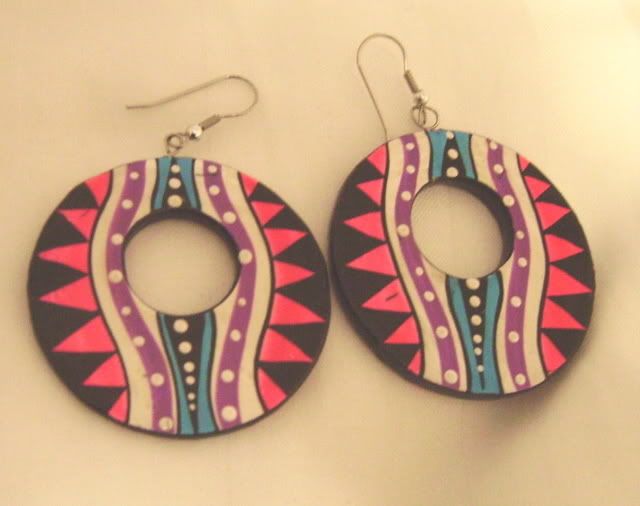 6. the voice of angels…my absolute favorite DCD song, plus I like Lisa Gerrard's hair here.
Dead Can Dance - Sanvean
7.
lots and lots of all sorts of peachy hair here…….Love it!!!...the best dancey slapstick I've seen in a long time!!
COMMENTS:
6:43 PM - 1 Comments - 0 Kudos - Add Comment - Edit - Remove
thank your lucky stars...
Posted on Thursday, April 05, 2007 at 9:20 PM