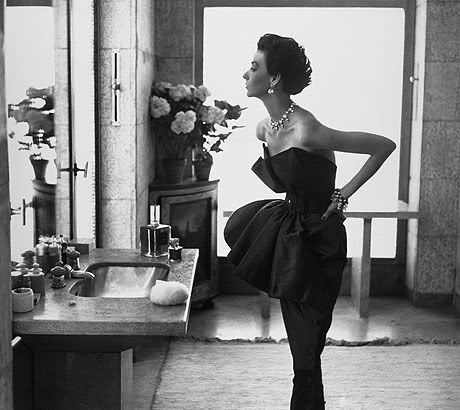 Looking back, I would say June was a month of coping. With the political strife in Iran, and the death of Michael Jackson, destruction, violence and mortality very much persisted on a psychic level. What I found particularly interesting was that with these two occurrences, I observed how social networking sites like
Twitter
and
Facebook
have changed the current of news and its existence in real time. Their usual mindless chatter was replaced by real sentiments and ideas, and for a couple weeks, I felt people's consciousness was united through the collective sharing of information. During this time, I couldn't help but to feel just a bit uneasy about the world and its future. I suppose one just trudges on, hoping to do your best, be your best individual; with the other option of being swallowed up by the futility of it all, which really is not an option, especially when it comes to shoes.
Socially, the first month of summer began with Christle's visit from Wisconsin. Was great cause she was my date at
Deathguild
, now at
DNA Lounge
, which is a good, practical (has a taco bar), divey venue but just doesn't have the same grown and sexy appeal as it's previous location, the
Glas Kat
. We also saw
Peaches
at the
Regency
, a beautiful venue with not so great acoustics, with Dee. Peaches was great, she climbed the balcony of the main ballroom, incorporated some gyration moves, and pseudo-married two gays on stage. However, someone threw a waterbottle onto the stage which had hit her in the head, so she was quite vocal in letting SF know she was not amused.
Joey's birthday party at
Quinn's Lighthouse
was great fun. Who doesn't love eating peanuts covered in hot sauce and then throwing their shells on the floor?!!! Lindsey's birthday party at the
Tonga Room
was fabulous fun as well; sad to think the place will turn into condos if is
not considered a historical landmark
. Seeing
Rye Rye
at 330 Ritch with
Hottub
was AMAZING!! For a little girl, she packs a lot of energy and just puts on a SHOW!
Rye Rye's Hardcore Girls
The Bird Flu show
at Space Gallery featuring
Amanda Lopez's
photography was fresh as usual. Liz and I also stopped at
Bootybassment
that night, making a pupusa run as well at 3:00am, before returning back to the east bay. The month ended with the
Alameda Buddhist Temple's
Summer Bazaar, which was a fun and food filled family event, and where I was a volunteer.
Liz, Amanda, me (in front of her photography) at Space Gallery SF – Bird Flu Show
JULY 2009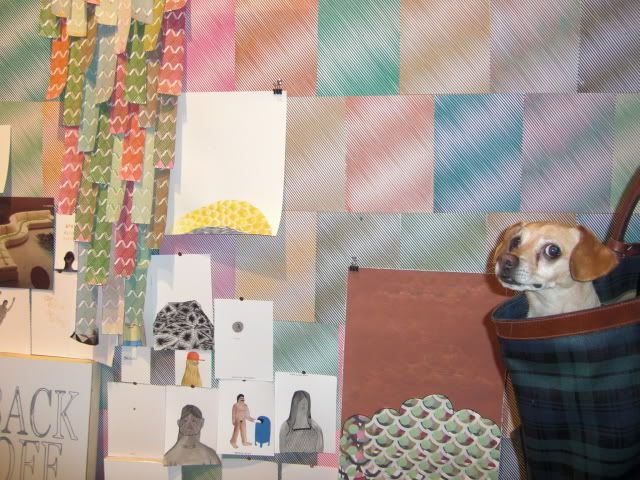 Rocket at July's Oakland Art Mummur

I'm always extremely excited for my birthday month, and this year was no exception. Started the month off going to the
Oakland Art Murmur
with Liz, Errico, and Rocket. Was a good time, love that the galleries and live music (
DJ Brandon Gobi
), provide a fun, safe, and artistic setting for those in its city.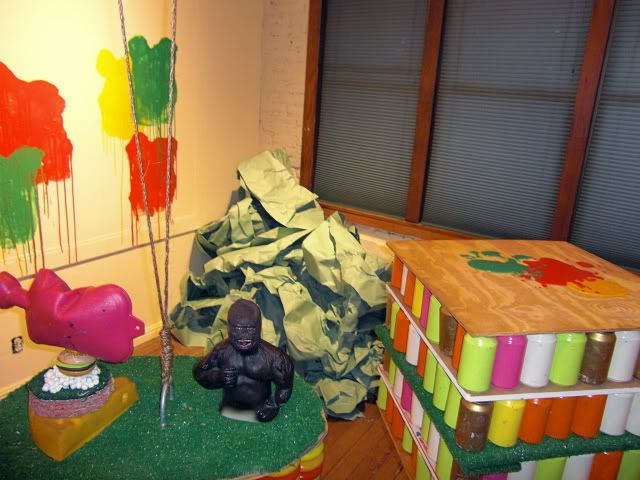 Installation by T. Joseph Enos – Artificial Nature – Autobody Fine Art

Also art related,
Joey's
installation at
Autobody
(gallery) in Alameda was phenomenal. Every part, every color, every concept, every nerve of it – was absolutely awe-inspiring to me. He is truly one of the most talented artists I know, which is demonstrated in the quality and depth of his work.
Went to the
Renegade Craft Fair
at Fort Mason to check out friends,
Handmade Whimsy
and
Nora Aoyagi
, and although I didn't buy anything crafty, it was nice to be out amongst the crafters in the beautiful, balmy SF Marina. Mid-month, took a family trip to Las Vegas, where we stayed at the Wynn, and where I ate an insane amount of really, really good food, including a delicious and very rare 20 oz. ribeye steak from the
Steve Wynn Steakhouse
.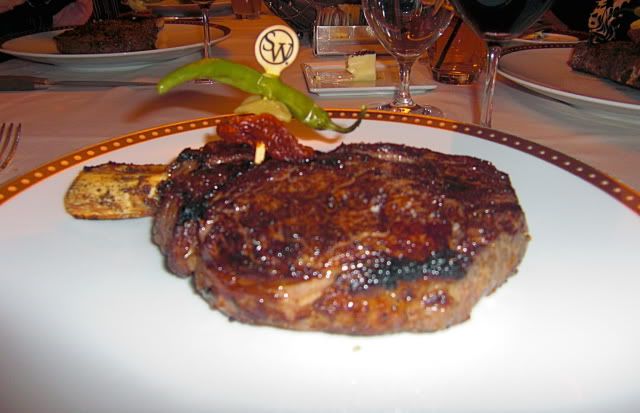 20 oz. of Pure Love at the SW Steakhouse, Las Vegas
Seriously, I think in terms of my eating habits in Vegas, the saying should go, "What happens (on my plate) in Vegas, stays in Vegas." And despite the dry heat, which I'm actually getting used to now, I had a really fabulous time, and am ever so grateful for having such an awesome family.
So the big day came, July 23, and it was one of the best birthdays I've ever had. The party was at
Life/Style
at
Beauty Bar SF
, where friends Tony and Raul DJ and where Liz was guest DJing that night for my party. She decorated with balloons and a Hyphy Birthday banner, and my sister baked homemade red velvet cupcakes. It felt like a really great wedding reception, sans the husband of course, with friends and family, all dancing and mingling, and just having a hell of a good time.

AUGUST 2009
Family, friends, and good food was the prevalent theme for this last month of summer. There was the Surf n'Turf Ladydate at Amedee's, (potluck style while we watch Top Chef). Her seafood stew was perfect, (the seafood wasn't overcooked, and it was well seasoned with a bit of a kick), and Jessica's homemade ice cream and sorbet were absolutely heavenly. August also happened to be the month in which I lost my nettle virginity, as my friend Sophie,
The Supertaster
, hosted a grilled pizza (my favorite way to eat pizza!) dinner party, which included sautéed nettles as a topping. Her fresh figs stuffed with mascarpone and marcona almonds were incredible as well. More dinners were eaten at
Puerto Alegre
and the
Front Porch
in the Mission. The Kwan siblings took a field trip to the
Academy of Sciences
and of course made stops at
Tartine
and
Mitchell's Ice Cream
too that day. That night, met Liz and Michael at the
Silverman Gallery
for an art show featuring new SF designers. And later that week, my sister and the Barneys (Liz and Michael) had a garage sale at my aunt's house, where I had nothing to sell, but kept busy by making conversation and lemonade.
Speaking of
Barneys
, I went to the
Barneys Warehouse Sale
and ended up getting my birthday present to myself: a pair of AMAZING
Manolos
(Cuerta) for a very good price.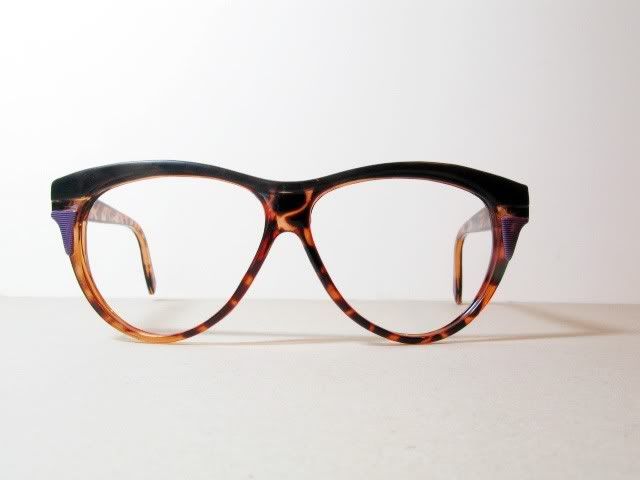 I also bought a new pair of glasses for $3 that I'm very excited about!
With an abundance of fruit in the house, I also started experimenting with sorbet recipes based on this one I found from
Live2Cook
. The first was plum/Chambord. My second was cantaloupe/honey/lavender, and my third was plum/Chmabord/Godiva Liqueur, which appears to be the winner. For my cousin Paula's birthday it was girls night out at
Asia SF
and
Slide
, complete with my first bottle service ever. Cheers!
On my mind this week:
Two of my favorite people in one of my favorite songs!
1. If we don't start to look for a better life, the whole world will be destroyed in a time zone...Seriously.
2. June 25, 2009 - The day pop music in America died....For M.J. R.I.P.
3. We used to rock out to this in my high school Espanish class...
But this Frenchy made it famoso first...
4. Isn't her hair AMAZING?!!!!!!!
4. I ADORE her. I should have gone to Paris this summer!! There is always next year...
5. The summer of 2009 will forever be my "Picasso Summer".