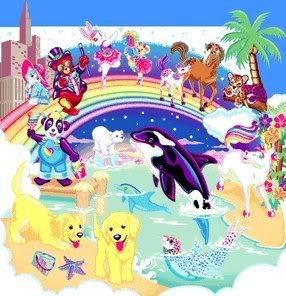 November came and went faster than a blink of an eye. Started with the Surface Magazine Avantguardian party, pre-Thanksgiving drinks at the LW, Computer Rock at Laslzo's with Liz to see Ryan and Justin spin. Melinda's cocktail/Capp's birthday party was fun, then sat for two photoshoots in Marie Antoinette gear for the Dee. Went to the FIDM alumni Holiday party at Etiquette, had my work holiday party/event at Azie which included seeing Cirque du Soleil's Kooza. Bought a cool and creepy (my favorite combo)
Pinocchio Sculpture by Alexander Bell at the Creative Growth Art sale. Saw the Up and Down and the Struts play a show, and made gingerbread houses with the fam. Liz's annual karaoke birthday party was riotous fun as always, and Christmas was full of holiday cheer and good eats, great gifts, and more karaoke. Also got a new mattress this month, and am getting the best sleep I've had in many years, which I feel is an excellent way to end 2007. Speaking of which, it was a productive year. My job works, my shoe collection has doubled, dated a bit, and being the Misscrew Beauty Editor has been great fun, so things have made a nice progression. Hopefully 2008 will be a copious year full of happiness, good luck, love and well being, and also of course, smiley faces, unicorns, rainbows, Marc Jacobs and cashmere.
On my mind this week:
1.
It's not the Christmas holiday for the Kwan girls without some of this:
2. Started the "Ah my Gawd Files " on misscrew.com. Waaaaaaah! It's pretty wrong how badly I want the new Chanel earmuffs!!
http://www.misscrew.com/blog/?p=1422
3. Liz came over and helped me trim my tree and apparently, according to her, I have naughty ornaments that like to twist around, and not face forwards, and apparently we need "little mini ornament whips" to keep them in line...he, he, he, I'm so lucky to have silly friends!!
4.
I really like this video. And it's one of the few DVDs I actually own set to two of my favorite artists.
5.
Dee reminded me of this the other day….ha, ha, ha... Gotta luv dem B girls!
6.
I don't lust for people very often, but ah my gawd….he is god AND a side of muscles.
7. Parts of my life were like this in 2007:
Maybe 2008 will be like this:
8.
American cheese at its best. Cheers to a glorious 2008!!