*A MichellePlex Repost. Originally posted on M.I.S.S. in October 2009, but no longer on the site.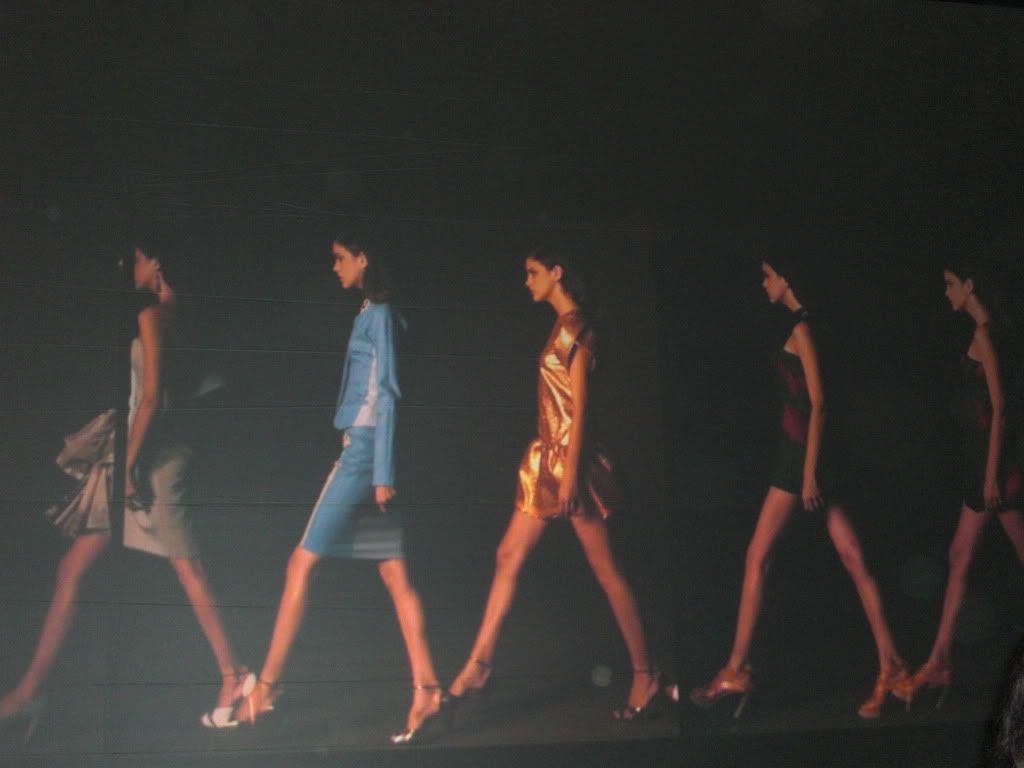 Close to the
tents
of Bryant Park, four Spanish designers: Juanjo Oliva, Duyos, Carmen March, and Ana Locking for MMODANY (MadridFashionNewYork), showcased their talent at the Celeste Bartos Forum at the New York Public Library. Rather than models strutting down the catwalk, each of the designers showed only a few looks from their Spring 2010 collections.

The New York Public Library, which happens to be one of my favorite places in the city, was the perfect venue for the presentation. Its domed ceilings and Neoclassical architecture provided a dark and dreamy and backdrop for the collections, a nice diversion from the bright chaos at neighboring Bryant Park.
This was the New York premiere of the 4 Eyes collections. Models were teleported to the library via video shot with a Phantom HD camera, which captures 1000 frames per second, creating a very visually hypnotic effect.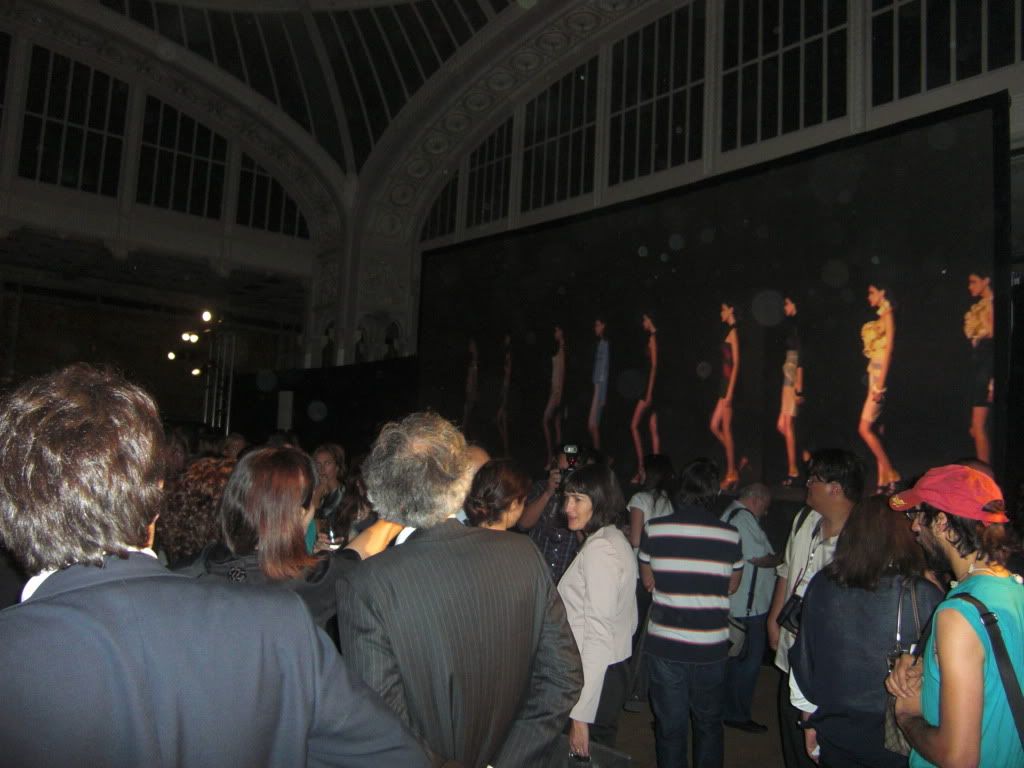 Juanjo Oliva's waxed cotton African printed cocktail dresses are fabulous creations inspired by the 1950s; total studies in shape and texture.
Duyos presented a play on hand and shape with his soft silhouettes made from organza and bold cotton Polynesian prints.
Ladylike dresses are brought to life in fine leather, metallics, and textured cotton in Carmen March's collection.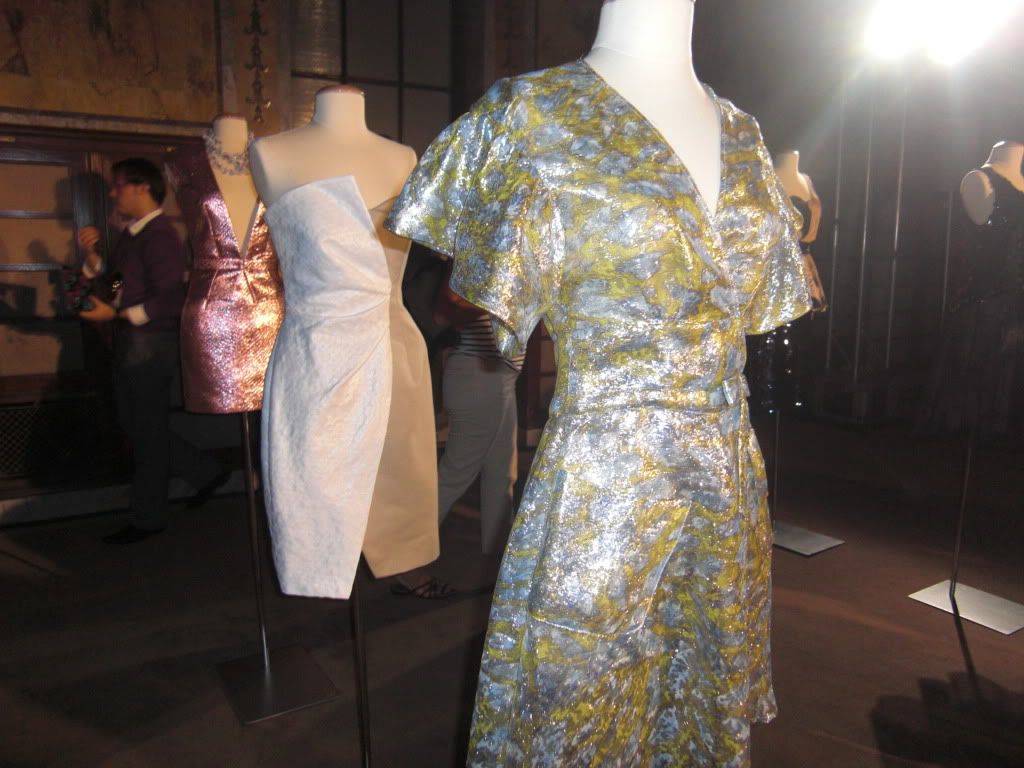 Ana Locking's Antidoto collection included ensembles in deep red dupionis with pleating in unexpected places.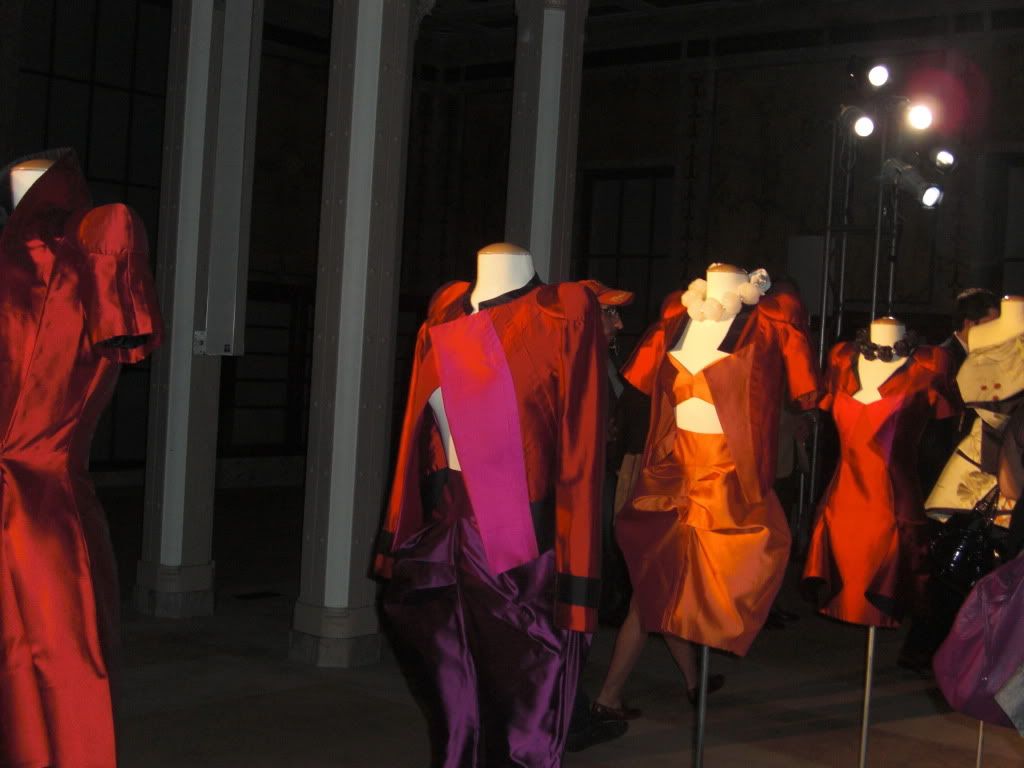 My absolute favorite piece from the 4 Eyes project is Ana Locking's latex and duchess satin party dress.
Using natural latex, Locking created an asymmetrical ruffled shoulder bustline that implemented reverse princess seams. The necklace is brilliant too, and yes, is also made from latex.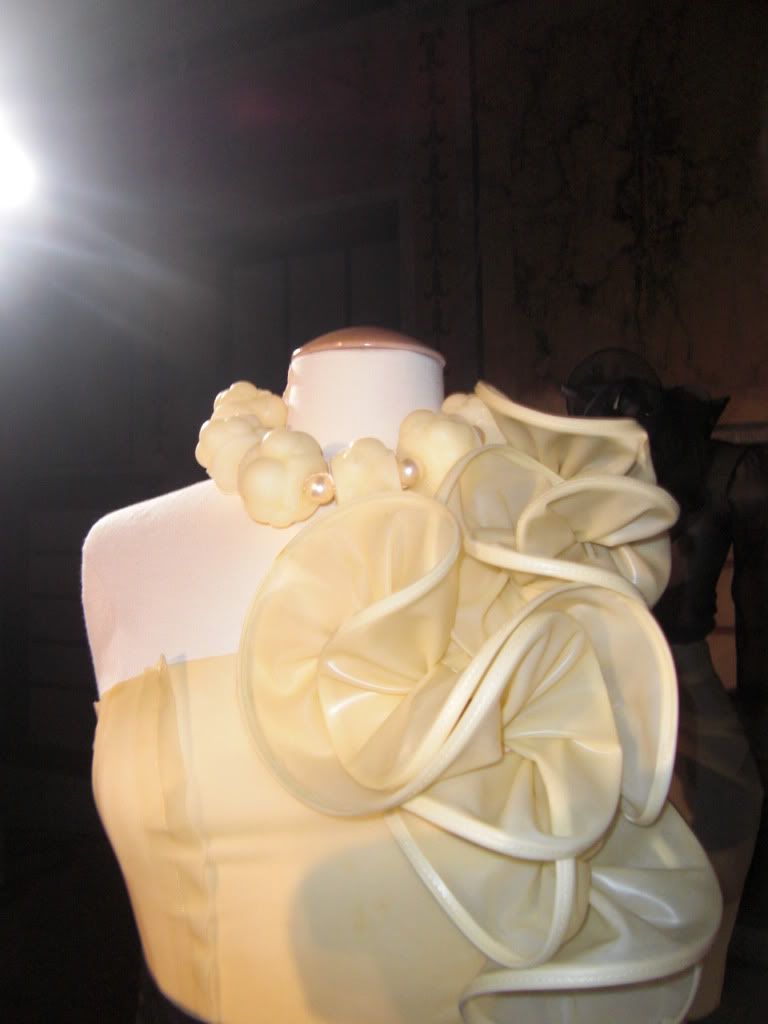 The 4 Eyes Spring 2010 Collections are playfully exuberant. It's quite a breath of fresh air to still see designers making art in this economy, versus guaranteed pieces to sell. What's especially evident here is the Spanish designers' keen attention and love for detail: pleats by surprise, delicately appliquéd silk flowers, futuristic shapes, and a reverence for the past, and so much texture and personality that could truly, only be, Made In Spain.